WELCOME TO
Foundry Adventure Centre
Accommodation
The comfortable bunkroom style centre has 2 units. Kinder with 31 beds and Howden with 21 beds, or combine both for a total of 52 beds. Set in 2 acres of private grounds, there is also camping for 40 to take the site maximum capacity to around 90 people.
Situated near to the village of Great Hucklow, above the Hope Valley, the centre is close to a wide range of the Peak District's adventure and tourism venues. We welcome a wide variety of groups including schools and educational, families and friends, activity clubs and corporate events. We aim to provide a comfortable base where guests can enjoy, relax and refresh.
Kinder
Kinder unit includes a spacious lounge, library, wood burning stove, tv and wifi. The kitchen is fully equipped for group catering with a large fridge, chest freezer, 6 gas hobs, ovens and steel catering surfaces. The dining area is capable of serving and seating 90. There are 4 male and 4 female showers, a drying area and boot storage . Bunkrooms totalling 31 beds are on the first floor. Please click on the gallery below for a tour of the facilities.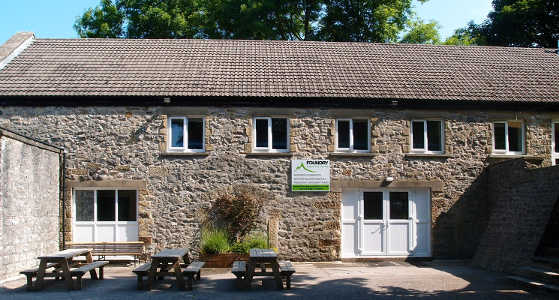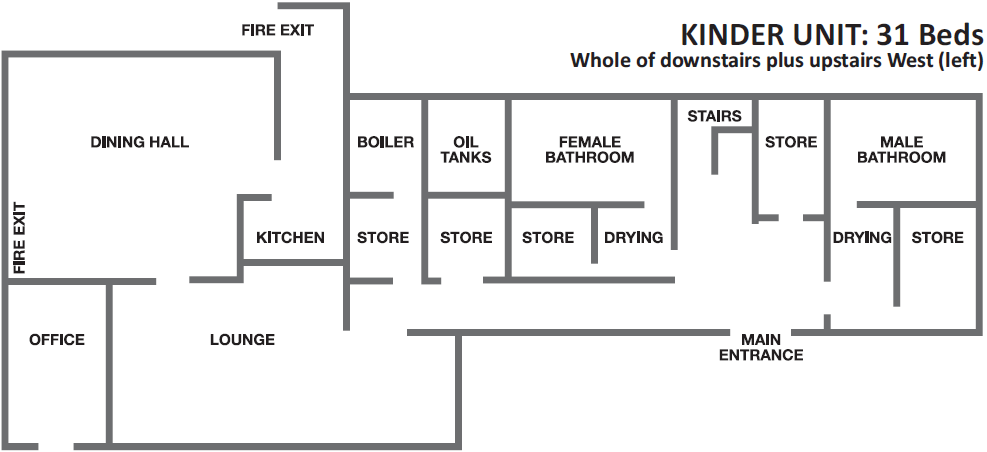 Howden
Howden unit is the self contained east side of the building and includes a combined kitchen and dining area, 2 shower rooms and toilets, and 21 beds in 4 bunkrooms. The entrance door opens on to a large grassy area surrounded by trees. As with Kinder there are also options for camping, a large parking area and the shared built in barbeques.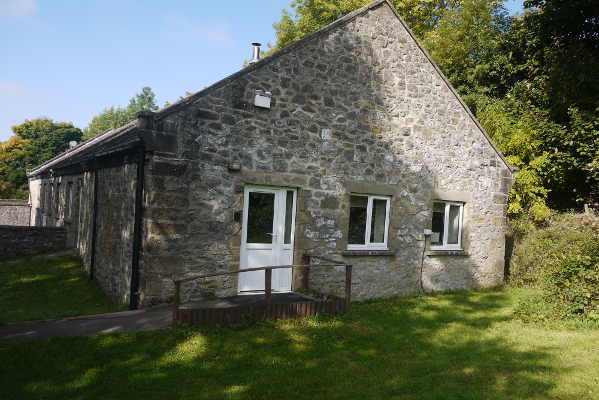 Ready to Book?
Please click below to download a booking form that can be returned by email or post. We require a deposit of £150 per night that can be paid by cheque or bacs as per the details included. Full payment is required 1 month before your arrival date.
Get In Touch
Enquiry Form
Foundry Adventure Centre
The Old Playhouse
Great Hucklow
Derbyshire
SK17 8RF
Telephone 07786 332702
Email info@foundrymountain.co.uk
Adventure Activities
Foundry Mountain Activities provide adventure experiences. Our services range from outdoor education for schools and colleges, residentials for the Prince's Trust Team Programme, to corporate teambuilding and management challenges.
We are also pleased to provide adventure days for any groups who have booked centre accommodation, these can include family days, stag and hen weekends and birthday celebrations.
Please click below for information based around our three main customer groups. Or, if you have a specific requirement, please send us details via the enquiries/contact form.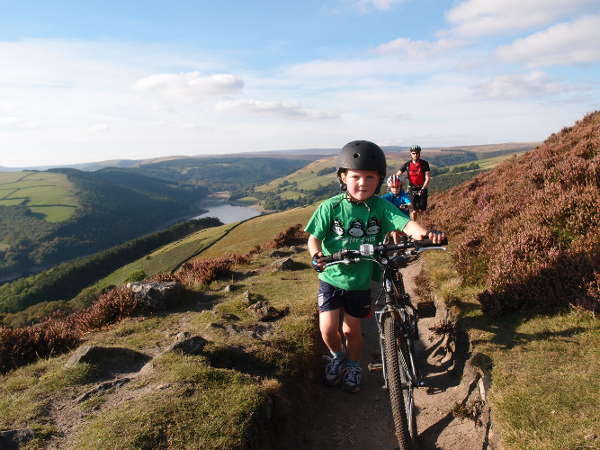 Prince's Trust residentials
Outdoor Education for Schools and Colleges
Corporate Team Building and Events